INDOOR PLANT HIRE
- Breathe easy!
Improve your bottom line with indoor plants Increase productivity, increase staff retention, lower stress, reduce sick leave & improve your image.
Office Plants Australia supplies a great range of indoor plants and stylish pots to suit your needs and budget. Our personalised service includes a full on-the-spot consultation to ensure you get the right plant for the right place. Guaranteed!
CONTACT US FOR A FREE CONSULTATION
Create the look & feel you want for your business or home with indoor plants.
We offer a complete supply and maintenance service all year round. Our trained staff carefully water and tend each plant with an eye to detail – no mess, no fuss! Private Offices, Open Plan Offices & Reception Areas.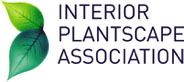 Office Australia is a Member of the Interior Plantscape Association